To see all of today's study questions, click here.
One of the passages in HIStory that is often told around Lent is found in Matthew 17:1-9. The story of that amazing day when three disciples were treated to a mountaintop experience that stuck with them long after Jesus Ascended to heaven.
So if you have your Bibles with you lets read that passage. Matthew 17:1-9.
How can we get the most out of the familiar passages that we have read and heard so very often? I don't know about you but personally I'm not into repeats. So how can we read something old with fresh eyes so that we don't risk losing a blessing from the LORD?
When you figure that out let me know.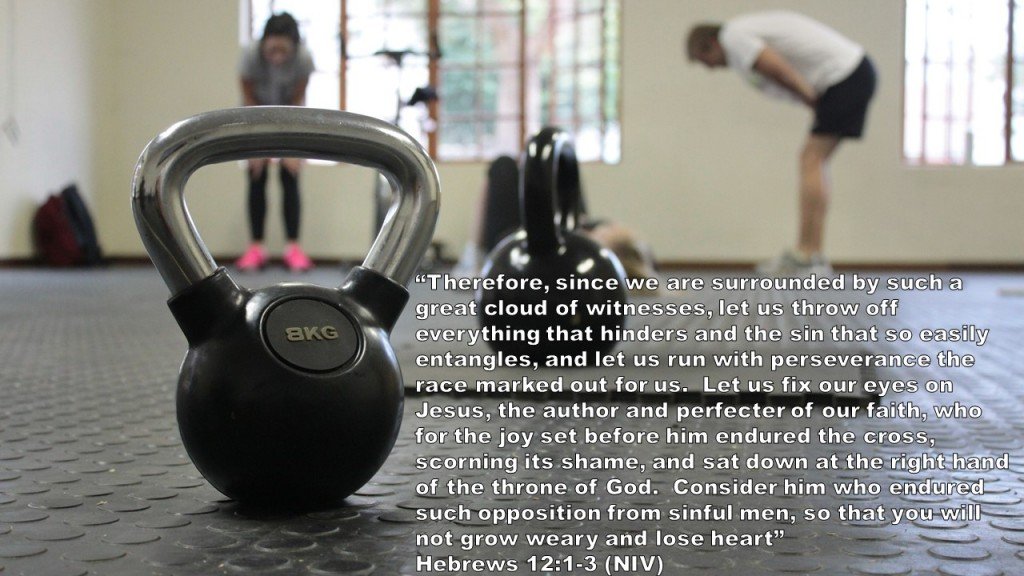 In the meantime, like exercising muscles I think it is best to be repetitive in our studies. After-all who exercises just once and expects to see glorious results? But in time with repetitive exercise there is always gain so even that first time has some value.
So we continue to read and ask the Lord to bring to us what it is we need to know and understand about the passage we are going through no matter how many times we come to it.
Take for instance the passage at hand. What is its context? When did it take place and with whom? These are part of the spiritual disciplines we must exercise with our brains to get the most out of the passage at hand.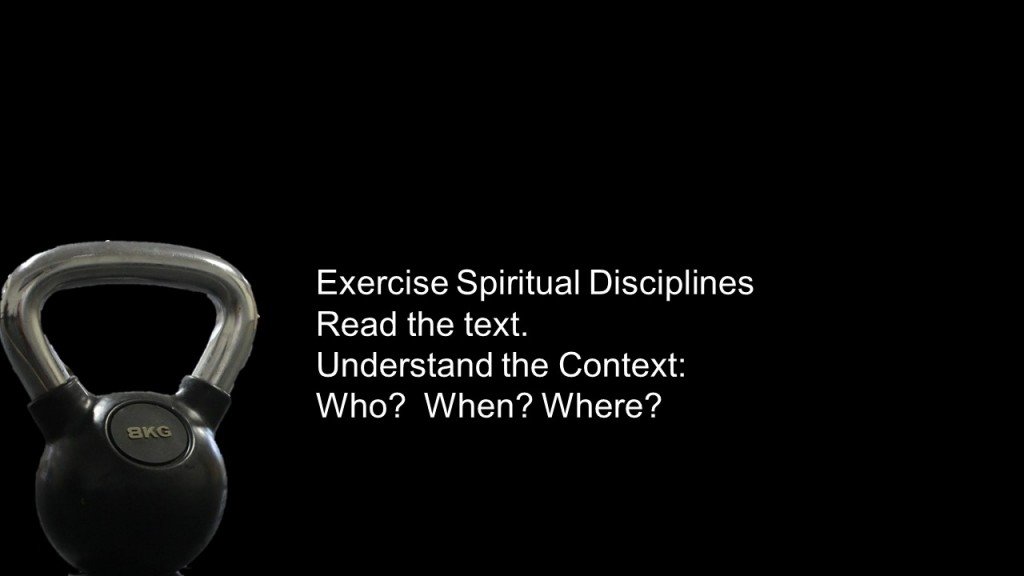 Matthew begins our passage with a time reference. It's been six days. Six days from when? What happened six days earlier that Matthew wants to draw our attention to?
As Matthew chapter 16 finishes we see a rather strange argument between Peter and the LORD. Peter is at first praised by Jesus for correctly identifying HIM as the Son of the Most High God. But then only moments later he is rebuked by Jesus for his selfish motives.
"Jesus turned and said to Peter, "Get behind me, Satan! You are a stumbling block to me; you do not have in mind the things of God, but the things of men" Matthew 16:23 (NIV). Ouch! That had to hurt! One moment Peter's got it right the next he's acting on behalf of Satan? That had to hurt a bit! And it's not like this was a private little whisper in the ear sort of rebuke. Jesus did it right there in front of all the other disciples.
"Then Jesus said to his disciples, "If anyone would come after me, he must deny himself and take up his cross and follow me. For whoever wants to save his life will lose it, but whoever loses his life for me will find it. What good will it be for a man if he gains the whole world, yet forfeits his soul? Or what can a man give in exchange for his soul?
For the Son of Man is going to come in his Father's glory with his angels, and then he will reward each person according to what he has done. I tell you the truth, some who are standing here will not taste death before they see the Son of Man coming in his kingdom" Matthew 16:24-28 (NIV).
OK so now we have the context. Peter and the disciples got both their marching orders and a promise from the LORD.
By show of hands how many of you think or hope you are the ones that Jesus referred to as "…some who are standing here will not taste death before they see the Son of Man coming in his kingdom"(Mat 16:28)?
Anyone here voting for the rapture from that verse?
Ok…let's return to chapter 17 verse 1.
What does Mathew say there?
How long has it been since Jesus said, "…some who are standing here will not taste death before they see the Son of Man coming in his kingdom"(Mat 16:28)? Six days right? That is what Matthew has said is it not?
And who was it that went up the mountain with Jesus? Was it all the disciples?
Verse one says, "After six days Jesus took with him Peter, James and John the brother of James, and led them up a high mountain by themselves" (Matthew 17:1 (NIV). Peter? The "get behind me Satan", Peter? Right? He and James and John. So are they not the ones that Jesus was referring to when He said "…some who are standing here will not taste death before they see the Son of Man coming in his kingdom" (Mat 16:28)?
And what was it that happened in verse 2? "There Jesus was transfigured before them. His face shone like the sun, and his clothes became as white as the light" Matthew 17:2 (NIV).
You see when we take time to read the context we likely won't use verses as proof texts for some pretext that doesn't fit the context. Unless of course we are doing it for selfish reasons. And I'm not talking about robbing widows or to cover up crimes.
What was Peter's selfishness back in chapter sixteen?
Was it not that he was worried that his friend was speaking curses into his own life? Or perhaps more so that Peter was not ready to listen to what Jesus had just finished telling him about having to be put to death? Peter just couldn't stand the thought of it. So he blurted out those fearful but heartfelt words of losing a friend.
But six days later look what the LORD has done! He has taken those closest to Him up the mountain and given them a glimpse into heaven. Jesus has given them something to look forward to. To hang on to as the turbulent days that were about to begin would surely cause them much grief.
That's our LORD. He rebukes, and corrects those He loves, He exercises discipline but doesn't condemn us in our fears. Over and over again He tells the disciples "do not fear". Don't lose hope! Behold I have overcome the world!
As they gaze upon this magnificent sight trying to comprehend why their best friend is glowing Matthew adds…"Just then there appeared before them Moses and Elijah, talking with Jesus" Matthew 17:3 (NIV).
Like, how did they know? It's not like they had facial recognition software back in those days? So how could they know it was Moses and Elijah talking with Jesus?
Nelly one of our Bible Study Leaders in Kenya received that sort of question to: "How do you know its God speaking?" This was a question from their study on Peter when he asked the LORD "if it's really you, tell me to come?" Peter didn't seem 100% sure it was Jesus even after the LORD said, "It is I, do not be afraid". So how do you know? How did the three disciples know this was Moses and Elijah? Did they demand credentials?
Come to the mid-week study and we'll exercise some more spiritual muscles and search HIStory for answers to that question. And we'll also look at verse 2 where Mathew said Jesus was transfigured. What does it mean that Jesus was transfigured? What had happened to their friend?
Is it as Paul says, "And we, who with unveiled faces all reflect the Lord's glory, are being transformed into his likeness with ever-increasing glory, which comes from the Lord, who is the Spirit" (2 Corinthians 3:18 (NIV). Does it have to do with a transformation that is taking place in all who have the Spirit of God in them?
Paul was perhaps referring to Moses and his glowing face that happened every time he went up the mountain and was in God's presence.
Exodus 34:35 says, "But whenever Moses went in before the LORD to speak with Him, he would take off the veil until he came out; and whenever he came out and spoke to the sons of Israel what he had been commanded, the sons of Israel would see the face of Moses, that the skin of Moses' face shone. So Moses would replace the veil over his face until he went in to speak with Him". He put the veil back on because the visible presence of the Lord would fade as he encountered more of man's sinful presence and Moses didn't want the people to see it fade. But Paul said our glow is growing as we get closer to the Lord and we need not veil it.
In fact Jesus said, "Let your light so shine before men in such a way that they may see your good works and glorify your Father who is in Heaven" (Matthew 5:16)
Well we could get hooked up on the transformation and miss out on Peter's next well intention blunder. "Peter said to Jesus, "Lord, it is good for us to be here. If you wish, I will put up three shelters–one for you, one for Moses and one for Elijah." Matthew 17:4 (NIV). Yup he's up the spiritual mountain but still looking though eyes of clay. Planning a new camping resort where they can dwell in the glow together. And who can blame him?
Wouldn't you love to dwell twenty four seven in God's presence? I know I would.
But is there a deeper significance to who showed up on the mountain top? The Bible Knowledge Commentary states, "Perhaps these two men and the disciples suggest all the categories of people who will be in Jesus' coming kingdom. The disciples represent individuals who will be present in physical bodies. Moses represents saved individuals who have died or will die. Elijah represents saved individuals who will not experience death, but will be caught up to heaven alive (1 Thes. 4:17). These three groups will be present when Christ institutes His kingdom on earth. Furthermore the Lord will be in His glory as He was at the transfiguration, and the kingdom will take place on earth, as this obviously did. The disciples were thus enjoying a foretaste of the kingdom the Lord promised (Matt. 16:28)" (BKC:Matthew 17:4).
Well, before Peter could lay out the construction schedule God interrupted him with what Matthew describes as the shekinah glory of the LORD. It was a bright cloud not a damp towel to put Peter's passionate fire out.
God, the Maker of the Universe, spoke to the disciples and said, "…This is my Son, whom I love; with him I am well pleased. Listen to him!" Matthew 17:5 (NIV). Why was it that Peter was rebuked at the end of the last chapter? Was it that he refused to listen to what Jesus was saying because he found it so painful to think that his friend would die? And now God says, quit flapping your jaw and listen to Jesus. His ways are not our ways, or even Peter's ways.
Yes it is true that one day we all get to dwell in His presence but that particular moment in HIStory was not yet the time.
Well when God speaks from a cloud that envelops you I suspect you too would respond in the same way those three disciples did. They hit the deck! Face first to the ground. They were terrified.
But did you notice what Jesus immediately did when he saw his friends frightened? "Jesus came and touched them. "Get up," he said. "Don't be afraid." Matthew 17:7 (NIV).
Say have you noticed that every time the LORD or one of His messengers appears to man their first response is usually fear and did you also notice that God's immediate response is to calm their fears? Jesus touched them. There is something calming about a hug or a gentle well placed hand that says, this is real empathy not just empty words.
Jesus is so compassionate! Who wouldn't want to dwell in His presence? Can you blame Peter for wanting to build a shack so they could stay there?
But when mortal man encounters the glory of God in HIS fullness suddenly the idea that Peter had was not as palatable to him was it?
In fact even with the Jesus right there in HIS glory it was still a fearful place to be. So Jesus in His great mercy ends the show. The cloud dissipates, Moses and Elijah return to wherever they came from and only Jesus and the three disciples remain on that mountain top. And only for a few minutes more until they head back to join the rest of the family below. But before they reach the others Jesus says to them "this one was for you and you alone until I have returned from the dead" (bw. 9).
Sometimes you and I are blessed by God with something that is just for us for a time. A special treat from our heavenly Father. For example I am often given verses or special insight when I'm praying that would not be helpful to you if I just blurted it out. I of course had to learn that the hard way. But think of it for a moment, if those disciples had come back with such a story what would the outcome have been? Guess we'll never know.
Fortunately they obeyed Him and later on they did let everyone know as we shall see at Easter.
---

So what are you supposed to get from this passage in HIStory? We'd love to hear it at the mid-week, come and share what God's Word revealed to you. Or ask to be added to our Whatsapp group and join the discussion there.
Read Matthew 17:1-9 and answer these questions:
How can we get the most out of the familiar passages that we have read and heard so very often?
How is Studying God's WORD like doing physical exercise? (see 1 Timothy 4:8-10)
What is the context of today's passage? When did it take place and with whom?
What happened six days earlier that Matthew wants to draw our attention to? (Matthew 17:1; Matthew 16)
Are you one of the ones Jesus was referring to in Matthew 16:28? Why? Or Why not?
By Matthew 17:1 how long has it been since Jesus said, "…some who are standing here will not taste death before they see the Son of Man coming in his kingdom" (Mat 16:28)? And to who did he say it?
What happened in Matthew 17:2? (see also 2 Cor. 3:18; Exodus 34:35; Acts 9:3-8; ) And how does that relate to Matthew 16:28?
Why is it important to always read the context of the passage you have come to study?
Who showed up in Matthew 17:3? Why is this significant? Who do they represent? (See my sermon notes, the quote from Bible Knowledge Commentary).
How did the disciple know who Jesus was standing with in verse 3?
What did Peter want to do in verse 4? Why?
Why and by Whom was Peter rebuked in Matthew 16:23?
What happens because of a thoughtless comment? Who rebuked whom in Matthew 17:5 and for what?
What was the disciples' reaction in Matthew 17:6? What had Peter just finished saying in verse 4?
What did Jesus immediately do when He saw the terrified disciples? (Matthew 17:7-8; Dan 10:10-19) Why?
What did Jesus tell the disciples in Matthew 17:9 and why? (see also Mat. 8:4, Mat. 16:20-21, Mark 9:9-10)
Did the disciples obey? (2 Peter 1:16-18)
Is there something you have heard and rejected from Jesus? How can you make that right?
Have you said things thoughtlessly that you later realized were wrong? What should you do about it?